Mission Statement
Glotrans is an engineering company that provides internet-related information services to the business community. Glotrans seeks to leverage the power of the internet to facilitate the collection, management and distribution of information between providers and recipients of business services.
Based in Oakland, California, Glotrans builds web applications and offers hosting, webmaster and consulting services. We take pride in achieving complete customer satisfaction. A long-lasting relationship with our customers is our ultimate goal.
Executive Team
Andrew Jamieson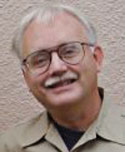 Mr. Jamieson directs software engineering and oversees the company's technical infrastructure. He has extensive experience in software engineering, primarily in the area of transaction processing and document management.
Prior to founding Glotrans, Andrew worked at CSAA, McKesson, TRW Financial Systems and as an engineering consultant to the Superior Court of California. Andrew holds an undergraduate degree from Harvard University and pursued graduate studies in computer science at San Francisco State University.